Take control of your
kernel tasks
Easily schedule and manage your kernel tasks from a simple UI. Avoid Kernel.php commits just to change your task schedule!
Stay on top of your kernel tasks
A new package to help you and your dev team stay on top of your kernel schedule. Normally just to change the time a task runs would be code a commit, pull request, review and deploy. Kernel Connect takes the pain out and adds this to a simple GUI.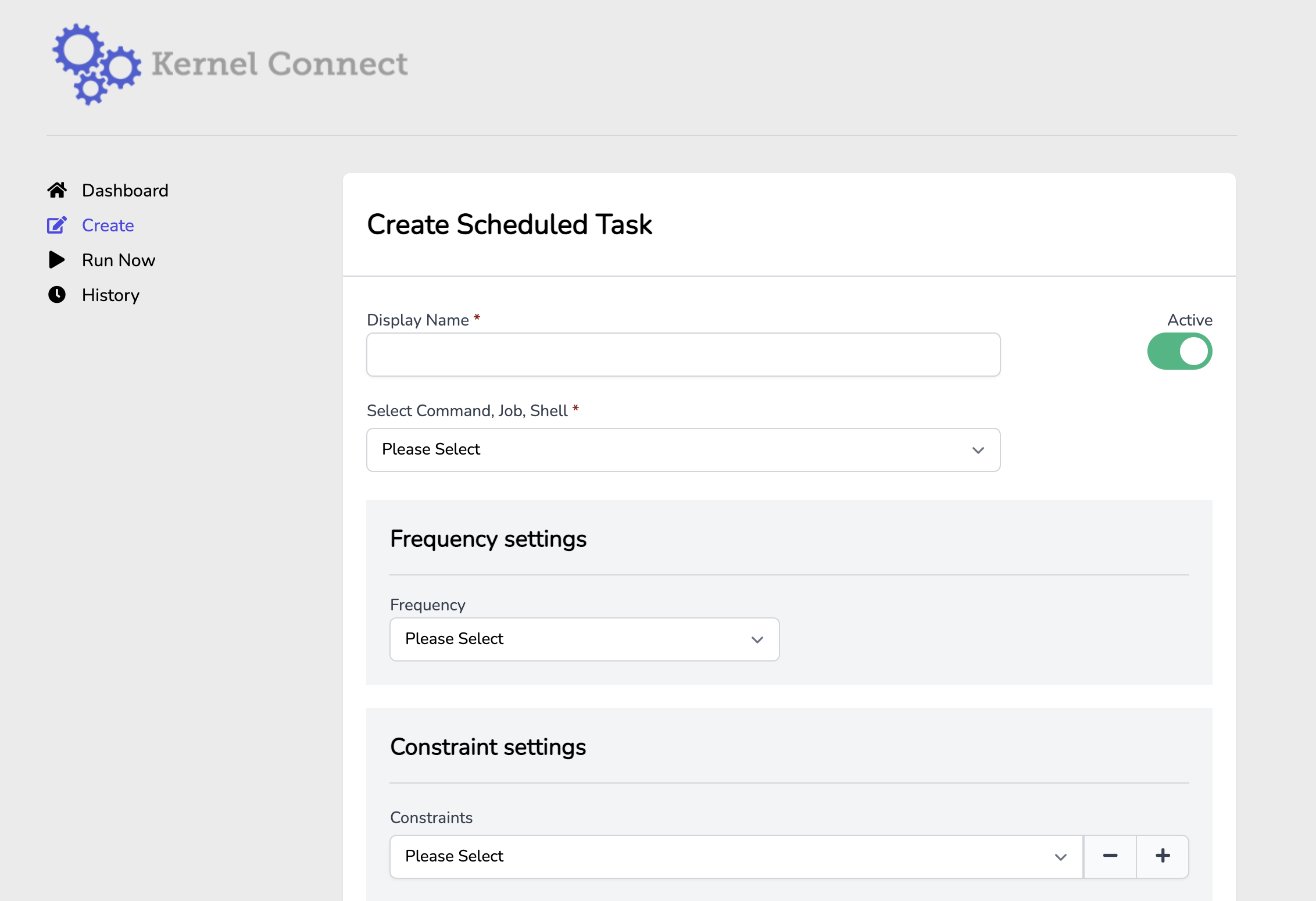 Pricing
The right price for you, whoever you are
Save days on writing this yourself.
Standard
Single project use license
Valid for a single application

Includes all components

Includes a year of updates
Unlimited
Multi project use license
No limits on number of applications

May be built into a SaaS product

Includes a year of updates
Ready to get started?
Read the docs or create an account.
Contact us
Need help or support? Please post your question & code on StackOverflow, using the kernel-connect-laravel tag. We will answer your queries as soon as possible.